This gobbler and a jake are looking for something, the gobbler for a hen and the jake , he's just learning what to do!  These pics were taken from my kitchen window, but I had stepped back to not alarm the birds. You can see the trees and the field behind the birds.
The gobbler was struttin' away, but then I snapped a better pic of the gobbler in full strut!
He's got 1 inch spurs!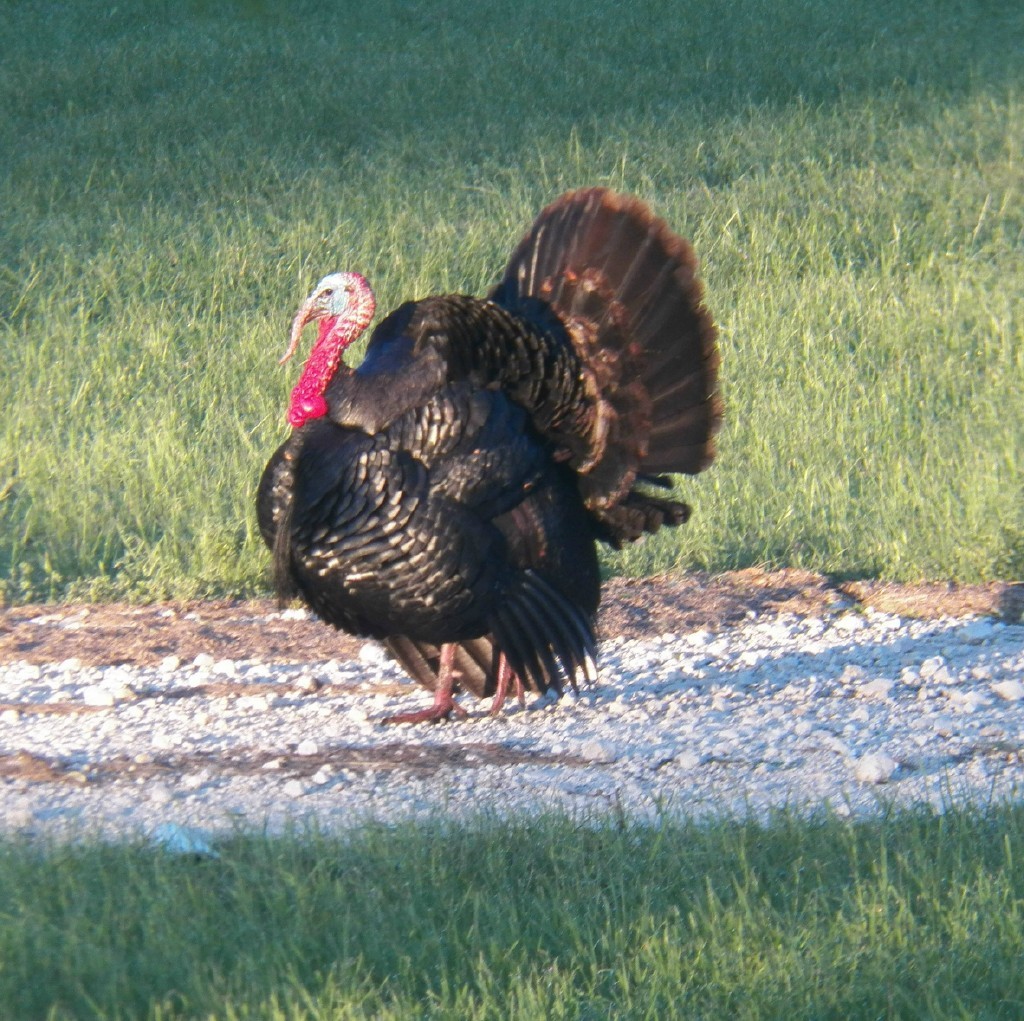 We had a 1.6 inch rain over the weekend, but I was in San Marcos with Bradley to go to Church there. We had a real good rain here in Goldthwaite, the tanks, rivers and lakes are filling up.  While I was in San Marcos they had a flood there and Randy was flooded out, he had to spend the night in his truck with Jeremy, because their tent leaked!  It was raining real good all over the State!