In early August, Phillip Laughlin at "The Hog Blog" did a post about the positive side of outdoor activities and this inspired Kristine of "Hunt Smart, Think Safety" Blog to issue all outdoor bloggers a challenge to post stories about the "good" side of the outdoors.
A friend of mine, Warren Blesh; owner of RRR Feeds in Goldthwaite, Texas, and RRR Ranch, a high fence, fee hunting paradise, in Mills County, came up with the idea that we would offer a free Deer hunt on his ranch to a deserving youth.
His idea coincided with the impending issue of the local paper, "The Goldthwaite Eagle's" annual, Mills County Hunting Guide. "The Eagle" has been serving our County continuously since 1894!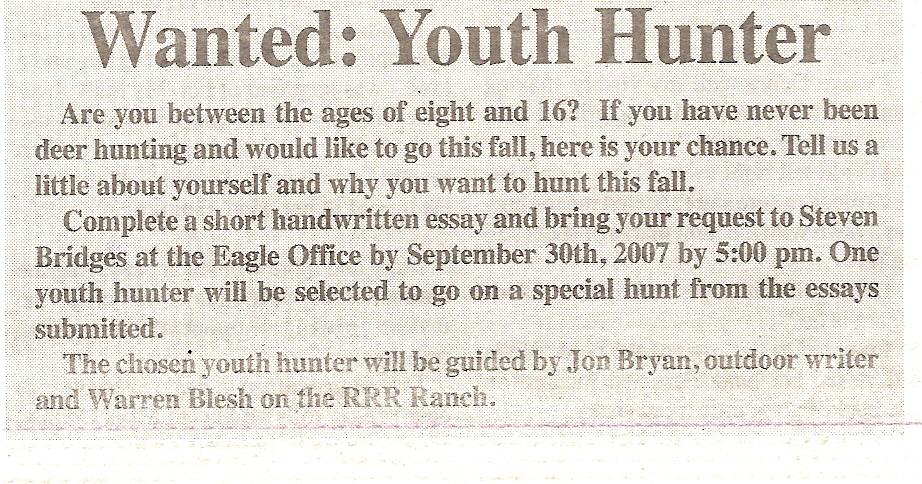 Steve Bridges, owner of "The Eagle" agreed to run the following ad for us in the hunting guide and we decided to have interested youths between 8 and 16 write us a short essay about themselves and why they would like to go on a Deer hunt this fall. Warren and I will select the winner and then guide them on the hunt and we will do our best to make this a lasting, positive experience for the young person.
A young hunter will be selected by September 30 and a story and pictures of the hunt will follow.